eats // old fashion pancakes - no mix.
I woke up this morning and racked my brain for breakfast. I wanted something hearty, something delicious, and yet filling for the day a head. After all, it's best to get your energy loaded in the morning so you're ready for a full and concentrated day of tasks, even if that's just relaxing. So, I thought pancakes…but oh crap, I've got no mix, which is what the typical would say, correct?
Hold still people, I bring you, old fashion pancakes - before the mix came along. That's right, solid ingredients with a solid taste. The morning was fantastic.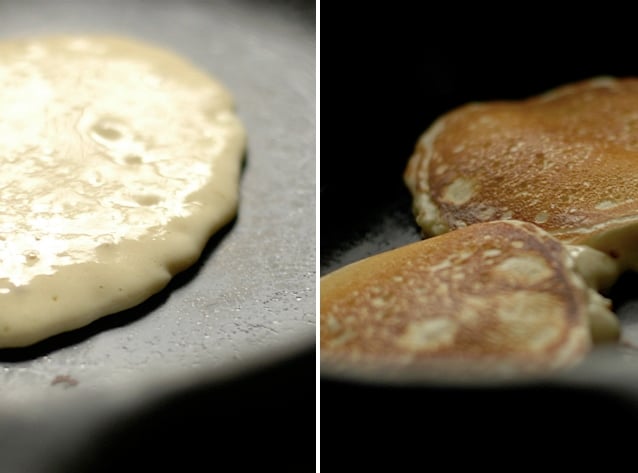 Ingredients:
1 1/2 cups flour (I used whole wheat flour, but all-purpose white works too)
3 1/2 TSP baking powder (you

cannot

substitute baking soda)
1 TSP salt
1 1/4 cup milk
1 egg
3 TBSP melted butter
The How To Part:
Combine the first 3 ingredients together and sift thoroughly.
Add in the last 3 ingredients and mix generously until smooth.
Hit pancake griddle or frying pan over medium heat, and well, I assume you know the rest…
They tasted great, and they definitely were a hearty choice for breakfast. I enjoyed it! And, the awesome thing about this recipe, it's totally changeable. You can blueberries, pumpkin, apple sauce, chocolate chips, smashed bananas, etc. You can nearly change it however you like, or add to it to give it a smash of flavor. I am excited for the annual fall pancakes! :)
eat well live well.